Airtech Screw Compressor
VARIABLE SPEED DRIVE SCREW COMPRESSOR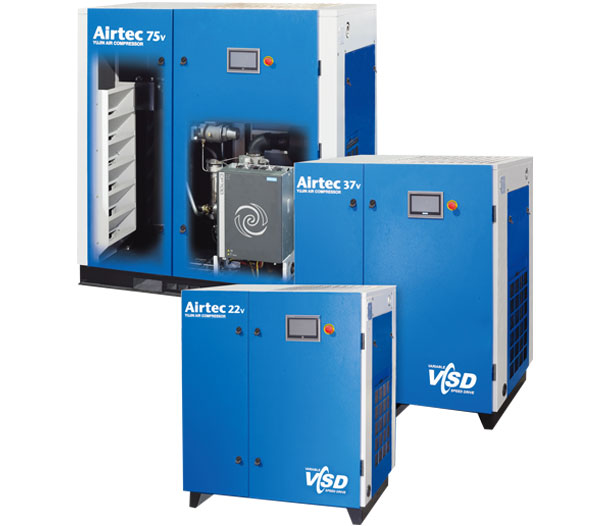 The VSD variable speed Airtech screw compressor is the most efficient and most economical choice for reducing energy costs.
Airtech screw compressors reliably provide high-efficiency, high-quality compressed air solutions.

•It provides a pleasant environment with quiet and reliable driving.
•It guarantees high energy efficiency and reduced power costs.
•It is responsible for the best economy with low maintenance cost.


VARIABLE SPEED DRIVE

SCREW COMPRESSOR
22~75kW (30~100hp)
The VSD variable speed compressor provides only the required amount of air in response to the actual demand for compressed air in the field by varying the rotation speed of the drive motor, prevents no-load operation and maintains a constant discharge pressure, enabling energy savings of up to 30% or more.

• AIRTEC 22V (22kW / 30hp)
• AIRTEC 37V (37kW / 50hp)
• AIRTEC 75V (75kW / 100hp)

Adopting the latest rotor profile
The latest profile screw airend developed by Airtech's proprietary design technology is Efficiency degradation can be minimized even after long-term use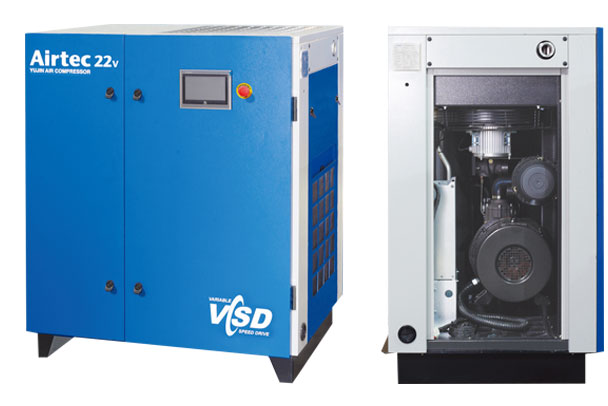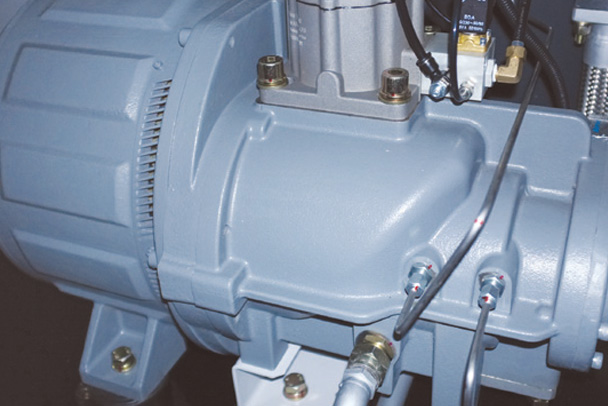 Permanent Magnet Inverter Compressor
High-efficiency airend and permanent magnet motor with a shaft-integrated structure show higher efficiency, and high torque output is possible in a low rotational speed range to improve compression efficiency. Provides stable and fast response with maximum and wide range of control
Basic application of high-efficiency inverter
It is a combination of an inverter and a permanent magnet motor that uses a certified high-efficiency inverter as a basic specification. Compressed air can be controlled by accurately estimating the operating characteristics of a highly fluctuating compressor. Even in an environment where demand varies greatly, it is possible to maximize the effect of reducing power costs by accurately controlling the discharge amount.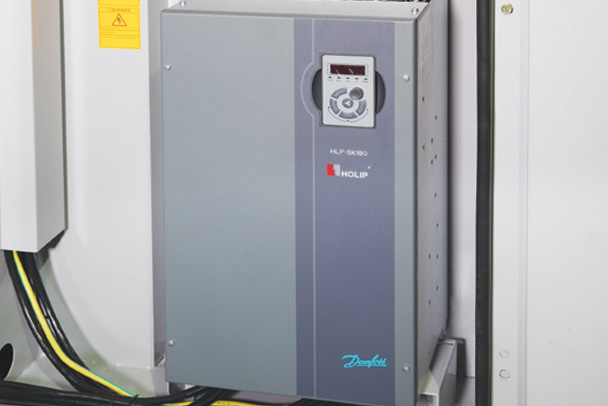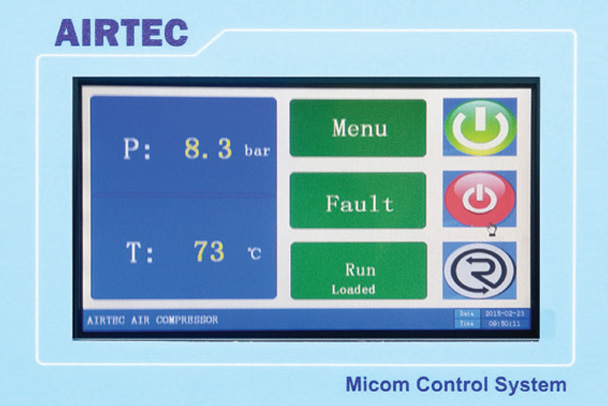 Large LCD Microcontroller
Considering the convenience of use, a large touch microcontroller is applied for easy operation and operation. possible, and it can be applied to the compressor by identifying various operating conditions and protecting against malfunctions. management can be minimized.
State-of-the-art equipment production of key parts
Airtech screw compressors are optimized from materials to parts processing and assembly. It is produced on a dedicated line and is made by skilled professionals and boasts a high level of quality.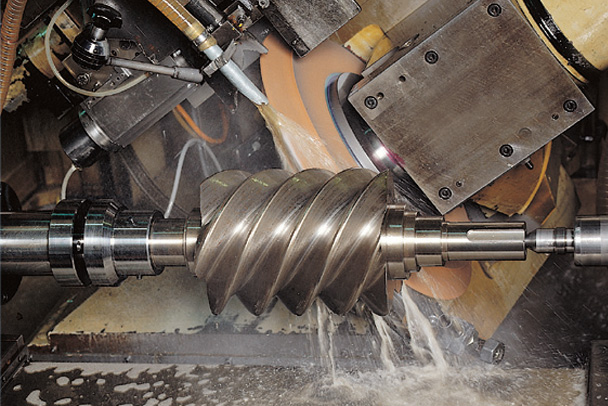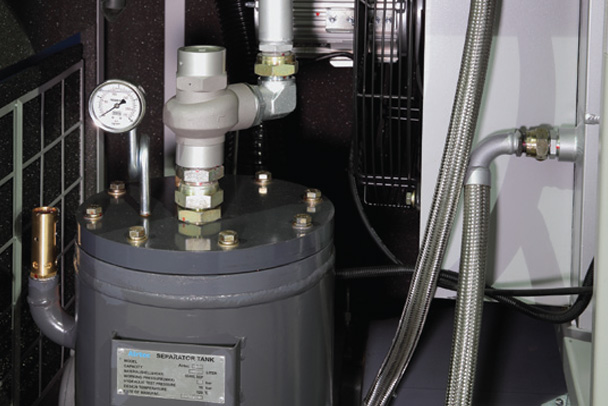 Oil leakage prevention
The reduction of piping locations by modular design and the application of high-quality parts to the compressor Designed and optimized to fundamentally prevent oil leakage, It fundamentally prevented the leakage problem of the circulation line.
Cooling fan with high cooling efficiency
Fan motor temperature ON/OFF and speed control by inverter Excellent cooling performance even in the environment.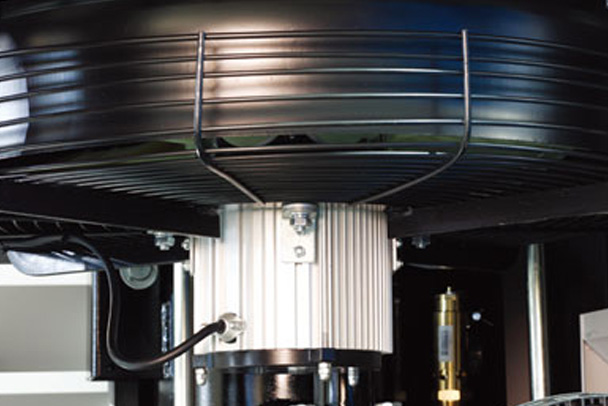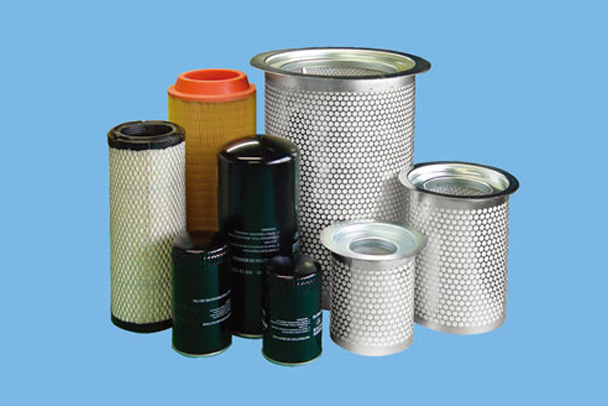 Applying the highest quality genuine products
Failure of pneumatic equipment by supplying clean compressed air using the highest quality genuine parts Prevents and maintains optimum compressor performance and ensures durability.
convenient maintenance
The pre-filter of the intake port blocks pollutants from the intake air at the source, and the front open type and side and rear removable covers are applied to ensure periodic replacement of consumables and inspection work. Placed filters and parts.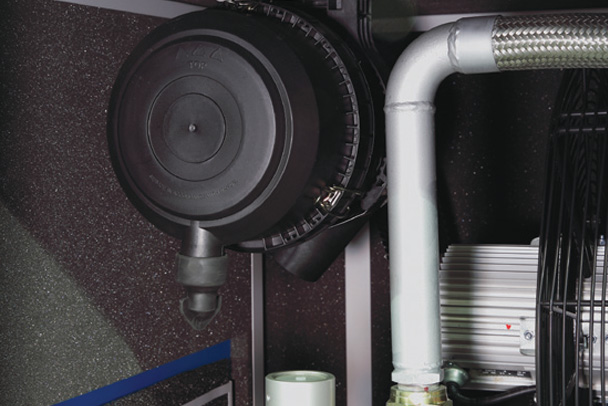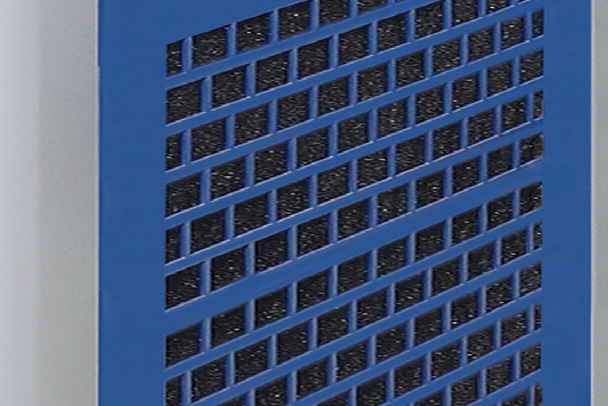 Free air filter applied
The pre-filter installed in the intake port removes contaminants from the intake air and Prevents contamination and extends the lifespan and maintains cleanliness and durability of the compressor by easy attachment and detachment.
▪ TECHNICAL DATA (AIRTEC 22V~75V)
Article

Unit

AIRTEC 22V

AIRTEC 37V

AIRTEC 75V

Compression method

Oil-fed screw one-stage compression method

Capacity(F.A.D)(1)

7bar

㎥/min

1.1~3.8

2.0~6.7

4.10~13.2

8.5 bar

1.0~3.3

1.9~6.4

3.7~12.2

Compression unit

Driven method

Direct drive method

Suction Temperature(3)

℃

MAX. 40

Outlet Temperature

MAX. suction temperature +15

Cooling method

Air cooled

Motors

Rated power

KW

22

37

75

Input Voltage

V

AC 220 / 380 / 440V, 3-phase

Frequency

Hz

60

Starting method

Soft start by Inverter(No peak current)

Pipe connection

20A

40A

50A

control method

Airtec-3 mycom control

Noise level(2)

dB(A)

70

71

74

Weight

kg

450

600

1,800

size(L x B x H)

mm

1,100×826×1,305

1,200×872×1,465

1,650×1,166×1,762
(1) According to ISO1217 Edition3-1966, Annex-C
(2) According to ISO2151 Edition1-1972